JUSTICE AT LAST: "GASLAND" driller will pay millions for new water system in Dimock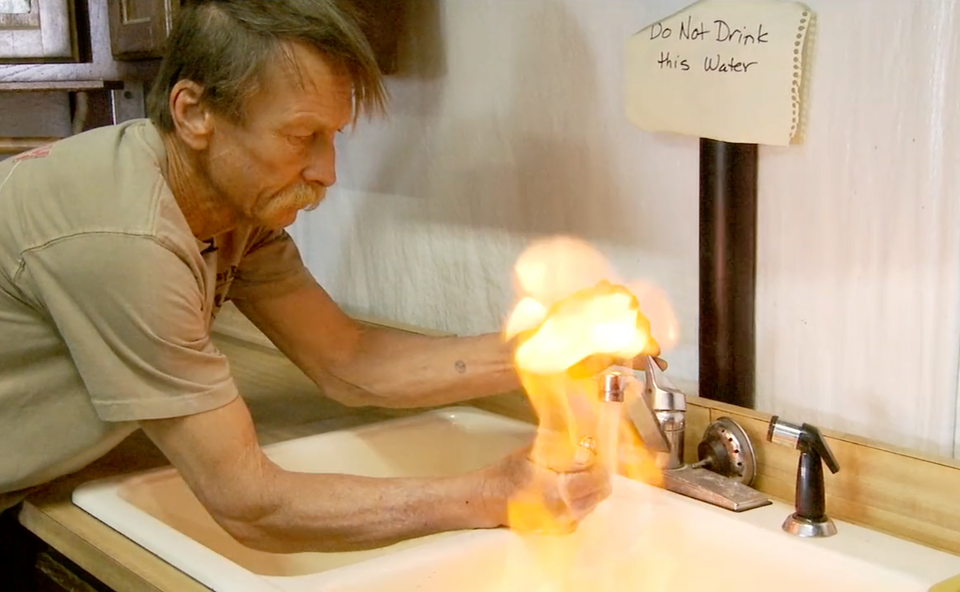 The people of Dimock have officially won the fight against Cabot Oil and Gas for contaminating their drinking water.
GASLAND put the people of Dimock in the national spotlight in 2010 - lighting their water on fire - and kicked off a 14-year-long battle for justice. You can watch GASLAND here:
Cabot Oil and Gas pleaded no contest to 15 criminal charges, including nine felonies. It marks the first time Cabot took responsibility for destroying drinking water supplies. The company agreed to pay $16.29 million to Pennsylvania American Water to build a public water system that will provide clean water to the impacted people, along with a pledge the company will cover water bills for 75 years.
This is a MAJOR win. For the people of Dimock. For GASLAND. For the frontline fights against oil and gas everywhere...
GASLAND launched the case against fracking, and the brave people of Dimock, into the national spotlight. It started a war for truth with the Oil and Gas machine that has lied, denied, and cheated their way out of responsibility for 14 years.
Finally, the people of Dimock, are getting a shred of justice.  
When I first drove up to Dimock in 2009, I didn't know what to expect. But it was the people of Dimock, their stories, their fight, their water on fire. It was their conviction that the drilling was to blame and that despite the lies they were being told, their water was contaminated.
This is why we've been fighting the Oil and Gas Industry tooth and nail for decades. And wins like this, are why we must continue...
The Oil and Gas Companies are criminals. They are responsible for the destruction of our land, water, health, and future. They are creating emissions that will make billions people's of homes uninhabitable around the world in the next 50 years. They are responsible. And, no matter how long it takes, we must continue fighting to ensure they are held responsible for their crimes, that we continue to push for a just, safe, transition to renewable energy.
Right now, we are working with more communities like Dimock, around the world that are fighting the global criminals of climate change - oil and gas companies yes, and the financiers of these projects.
Can you help us win? Can you help us get these stories out, just like we did in Dimock?
Please donate to International WOW Company today, so that we can continue to go to the frontlines and bring awareness to action... and action into the wins like the one we finally got in Dimock at last.