JOSH FOX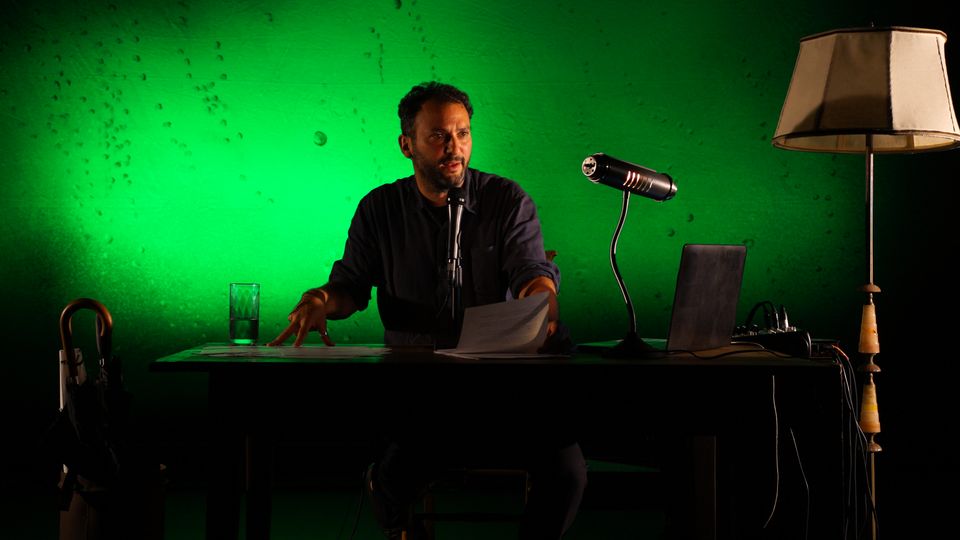 Josh Fox is best known as the Oscar-nominated, Emmy-winning writer/director of GASLAND Parts I and II (HBO). He is internationally recognized as a spokesperson and leader on the issue of fracking and extreme energy development. In 2017, he was awarded his third Environmental Media Association award for Best Documentary for his latest film HOW TO LET GO OF THE WORLD AND LOVE ALL THE THINGS CLIMATE CAN'T CHANGE (HBO), which premiered at the Sundance Film Festival in 2016, toured the world theatrically and was released on HBO in June 2016. In 2017, he produced and co-directed and co-wrote AWAKE, A DREAM FROM STANDING ROCK (Netflix) with indigenous filmmakers Doug Good Feather and Myron Dewey, which premiered on Netflix and toured to hundreds of locations around the world. In 2018, Fox created THE TRUTH HAS CHANGED, a solo performance, book and film about misinformation, propaganda and psycho-graphic targeting aimed at manipulating our current media and political ecosystem. In the performance he tells of his extensive frontline reporting with an emphasis on the smear campaigns waged against him for nearly a decade by the fossil fuel industry. The project has toured to over 25 cities in the US and Europe and has been seen by thousands of people in support of dozens progressive, environmental and grassroots organizations. He is the host of STAYING HOME WITH JOSH FOX, a nightly interview program which premiered on TYT network in 2020 garnering over 250,000 views nightly.
Due to Josh's extensive work in environmental activism and reporting he was appointed to the Democratic Platform committee in 2016 by Bernie Sanders. Working with Bill McKibben, Nina Turner, Ben Jealous, Russell Greene,Dr. Cornel West and others Josh worked to pass a historic climate amendment to the Democratic Platform which addressed carbon pricing, the phasing out of natural gas power plants, community involvement and adopting the Keystone XL climate standard for all federal energy projects. In addition, Josh has worked with many state, local and federal elected officials to create bills that phase out fossil fuels and set goals towards 100% renewable energy development.
His work raising awareness on climate change, fracking and renewable energy earned Josh the 2010 Lennon/Ono grant for peace given by Yoko Ono. He co-founded The Solutions Project with Mark Ruffalo, Mark Jacobson and Marco Krapels and he was advisor to Artists Against Fracking, Damascus Citizens and many other orgs involved in the successful fight to ban fracking in New York State and the Delaware River Basin.
Fox is a journalist most recently seen in Rolling Stone, Daily Beast and online with Now This, AJ+ and Huffington Post. His viral reporting from Standing Rock has been seen by over 40 million people online.
He is also the founder and producing artistic director of the International WOW Company, a film and theater company that he founded in 1996 that has performed across the US, Europe and Asia. Josh has written/directed/produced over 25 full-length works for the stage, which have premiered in New York, Asia and around Europe. For his theatre work, Josh has received five grants from the National Endowment for the Arts, numerous prestigious MAP Fund Grants, a Drama Desk Nomination, an Asian Cultural Council fellowship, and an Otto Award, among others. The New York Times has hailed him as "one of the most adventurous impresarios of the New York avant-garde" and Time Out NY called him "one of downtown's most audacious auteurs," citing his "brilliantly resourceful mastery of stagecraft."
Josh's first narrative feature film Memorial Day, by Jim McKay and Michael Stipe's C- Hundred Film Corp, and Paul Mezey's Journeyman Pictures opened at IFC Cinemas in Feburary 2009 after an explosively controversial premiere at CineVegas film festival. GASLAND premiered at the Sundance Film Festival in 2010, where it was awarded the 2010 Special Jury Prize for Documentary. In June of 2010, it premiered on HBO to an audience of 3 million homes, was seen by over 250,000 audience members in its 250 city grassroots tour. The film was nominated for the 2011 Academy Award for best documentary, and won a 2011 Emmy for best non-fiction director among numerous other awards. For many, this film was their introduction to the extreme energy extraction process known as hydraulic fracturing or "fracking." GASLAND Part II premiered on HBO July 8th, 2013 won the 2013 Environmental Media Association award for Best Documentary, the Best Film at the Wild and Scenic Film Festival and was given the Hell Yeah Prize from Cinema Eye honors.
INTERNATIONAL WOW COMPANY
International WOW Company is a non-profit organization founded in 1996 by Josh Fox and a diverse group of international artists. International WOW Company is a film, theatre and civic engagement company made up of filmmakers, theater-makers, writers, activists, actors and artists from diverse cultural backgrounds, who collaborate to create new work that addresses current international social, environmental and political crises.
The company was founded to create new socially conscious work and also, importantly, to engage with its audience to foster activism and participation in the political process. Over the company's twenty-one-year history, International WOW Company has been a significant cultural and activist force producing hard-hitting progressive films, theatre productions, engagement tours and educational initiatives that have been seen by over 50 million people on six continents, activating millions for political change. From the Oscar-nominated, Emmy-winning GASLAND series, to the Climate Revolution and Fracking Engagement tours attended by hundreds of thousands, to live events like the Solutions Grassroots tour and groundbreaking Drama Desk-nominated theatre events like Surrender and The Bomb, International WOW Company has consistently pushed the boundaries of art and activism resulting in a significant impact on environmental laws, regulations and cultural perspectives.
Josh Fox is the company's Artistic Director and is internationally recognized as a spokesperson and leader on the issue of fracking, frontline resistance and extreme energy development.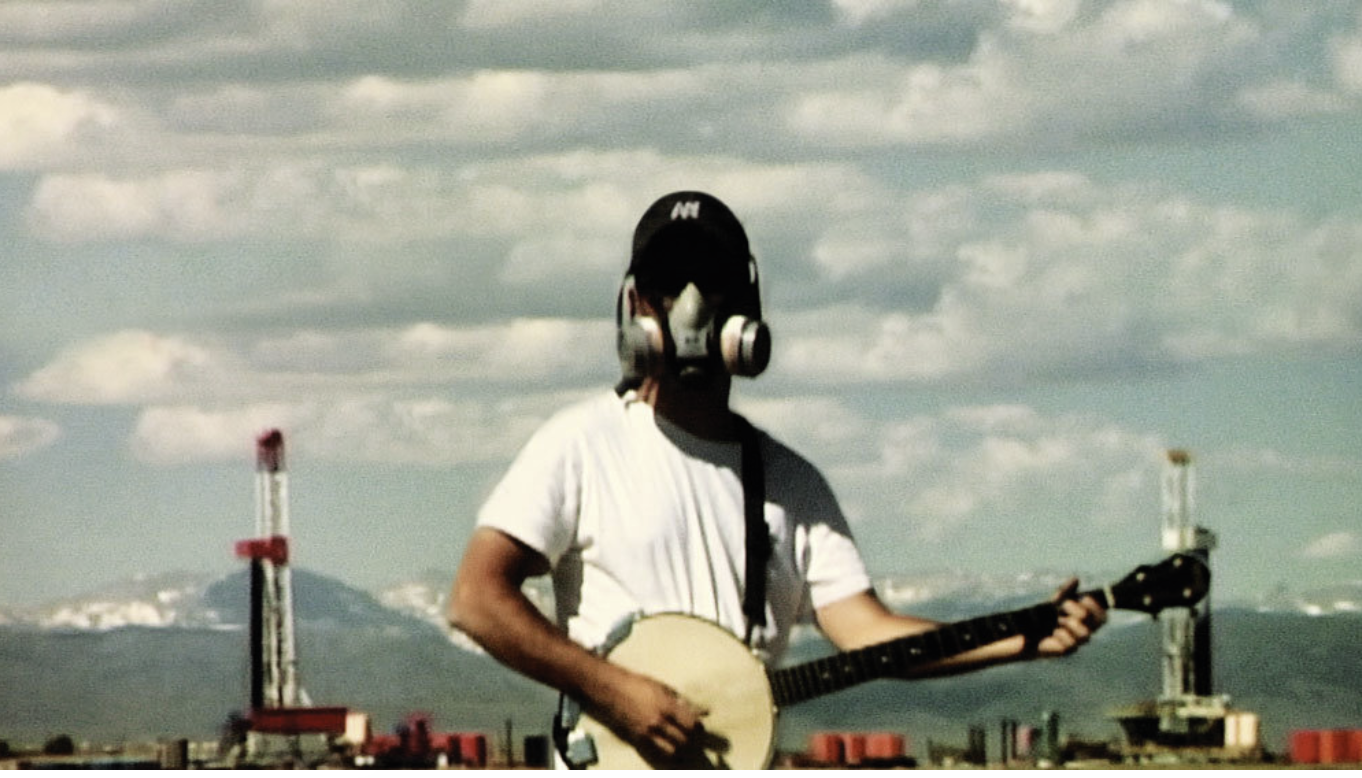 ---